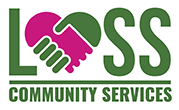 Suicide Prevention Zoom Webinar for WSDA Church Family
Sabbath, February 27 @ 6 pm
LOSS (Local Outreach to Suicide Survivors) is a non-profit organization that offers hope through resources, understanding, and support. We provide neutral, factual, and accurate information about the topic of suicide prevention and suicide loss. Thanks largely to the Alcohol Drug and Mental Health Board of Franklin County, we are able to offer evidence-based suicide prevention training at no cost. Due to current health conditions, we are now able to offer this training virtually via Zoom. 
People with mental health problems, including suicide risk, often turn to faith community leaders for help, and faith communities can be an important source of support during these difficult times. Faith communities are a natural setting for suicide prevention!
The zoom link will be provided closer to the date of this webinar.