Pastor Yuliyan Filipov, Lead Pastor
Worthington SDA Church
Service times: Contemporary Service 9:00 a.m. & Traditional Service 11:20 a.m.
Sabbath School: 10:20 am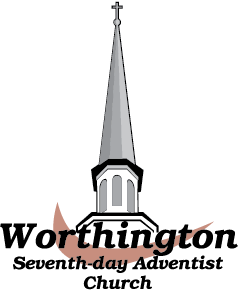 Vision Statement:
In the Worthington Seventh-day Adventist Church we have vowed to become a TREASURY OF GOD'S GRACE; a place where people feel SAFE to laugh, to cry and to be real!
We are PASSIONATE about THE MISSION OF JESUS; to LOVE GOD, SERVE others, DISCIPLE all and MENTOR the young. 
Here we believe that our own PASSIONATE SPIRITUALITY is the means through which we are called to spark faith in the hearts of others and in particular in the hearts of our children and grandchildren.
In our church we believe that your life was never meant to be lived alone and that LOVE can write your story.
Mission Statement:
United by our belief in the soon return of Jesus, we are here to love God, serve others, disciple all, and mentor the young.