Welcome!
Pastor Yuliyan Filipov, Lead Pastor
Worthington SDA Church
Intergenerational Life Groups Survey
Notice: 
Worship service is conducted online and in person. The link to the service is on the Home page under "Live Service: Watch Us Live."
Service times:
Sabbath School: 9:45 a.m.
Worship Service: 11:00 a.m.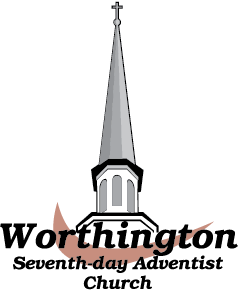 Vision Statement:
In the Worthington Seventh-day Adventist Church, we have vowed to become a treasury of god's grace; a place where people feel safe to laugh, to cry, and to be real! 
We have pledged to give a lasting spiritual legacy to the next generation, signed and sealed through our own passionate spirituality. 
In our church we believe that no one should walk the path of life alone and that love can write our stories.
We are the church, the Body of Christ – the Hope for this world!
Mission Statement:
United by our belief in the soon return of Jesus, we are here to love God, serve others, disciple all, and mentor the young.